Regular price
Sale price
€24,95 EUR
Unit price
per
Sale
Sold out
Papercraft By Helen
This is a dream for every paper lover: the 3D Papercraft Lovely Hearts. The detailed DIY building kit requires hands-on work to complete. But successful assembly will be rewarded every time compliments are given!

The building kit with detailed shapes and stunning design is providing hours of fun… And it will catch attention on every party, wedding, birthday or Valentines Day. The Papercraft Lovely Heart magically transforms any gift!
A MUST-HAVE FOR PAPERCRAFT LOVERS
But designed for everyone - cut and paste the pieces, just require some patience and time.
Eye for details - every part is designed with a great eye for details.
Stunning design - the 3D Papercraft models are all a piece of art.
A masterpiece - these 3D Papercraft Lovely Hearts are perfect party decoration or gift. It really deserves a place at any party. 
HOURS OF FUN
🌼 Everybody has great craft skills with this kit
🌼 Enjoy the fun of assembling
🌼 Make a unique decoration piece
🌼 Successful installation will be rewarded

EVERYBODY HAS CRAFT SKILLS 
• Stunning designed All-in-one DIY kit
• Just cut, fold and paste
• Assembled sizes: 175 x 140 x 87 mm and 125 x 100 x 62 mm (hxwxd)
• Recommended age 14+

ALL-IN-ONE KIT 
✅ Cardstock buildingsheets
✅ Cutting mat
✅ Bone folder
✅ Stainless steal ruler
✅ Hobby knife
✅ Step by step instructions with pictures and a little bit English (or Dutch, French, Spanish, German, if you prefer!)
NOTE: due to shipping restrictions glue is not included... sorry! Standard white glue, a liquid glue stick or fast drying glue will do. I prefer Tacky Glue.
IDEAL GIFT WITH GREAT LOOKS
These 3D Papercraft Lovely Hearts, with stunning design are an ideal gift. Wether you assemble them yourself and add them with your gift or give the papercraft kit as a present, they are lovely Party Decoration and will get lots of attention! 
BUILD IT STEP BY STEP!
FREE shipping

Shipping within 48h

Secure Payment
View full details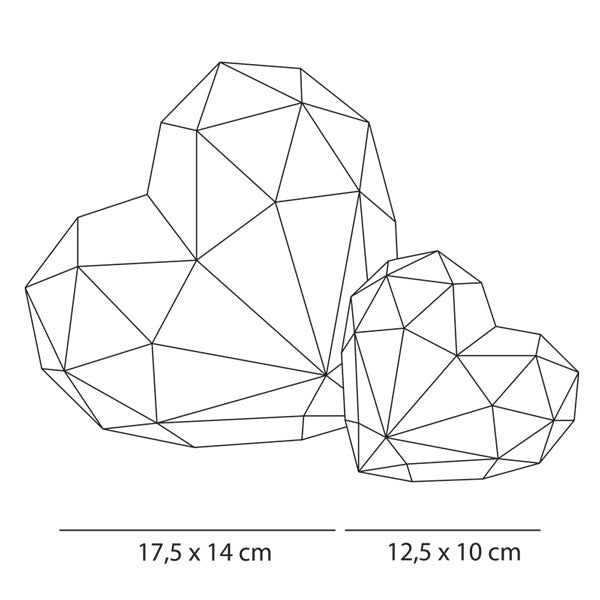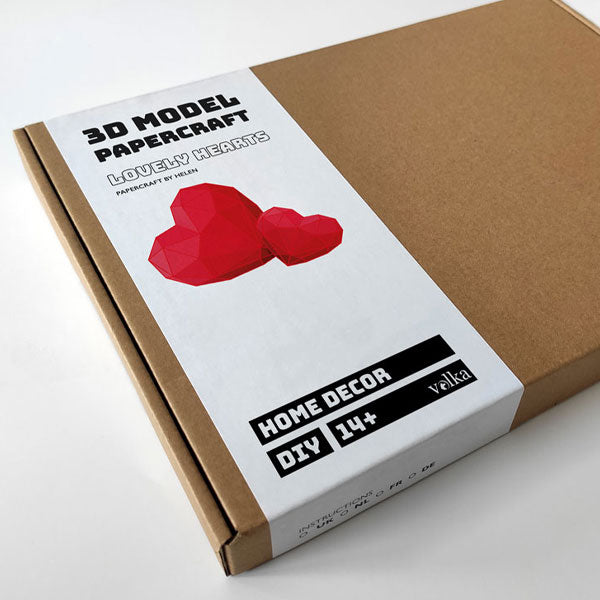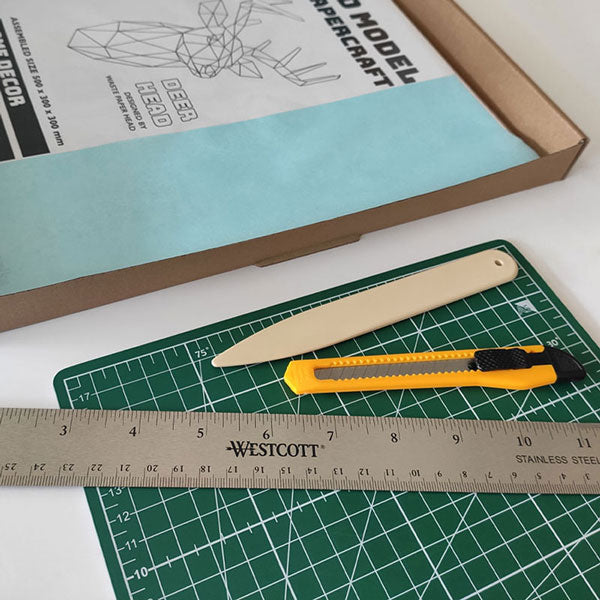 What others share about their DIY kit